On the purpose of realizing its strategic goals and equipping the products and solutions it offers to its customers with technologies suitable for the requirements of the day, our company, sees all activities related to planning the necessary competencies, defining road maps, managing them properly, executing their control and coordination, and reviewing the plans by collecting the necessary feedback within the system approach, as an inseparable part of its current technical and administrative processes, and technology and innovation carries out its policies in accordance with it.
Mantis carries out activities, especially in areas it has identified as strategic priority such as big data analysis, artificial intelligence, software development technologies, text data mining, industry 4.0 applications and health IT, in order to integrate these studies into the products and solutions it has developed by closely following both technological and academic studies, to make technological transformation plans when necessary, and to actualize innovative ideas within the framework of technological developments.
As a part of our vision, "Producing software that shapes the future", keeping a close watch on technological advancements in the world, maintaining the continuity of officially registered r&d activities with innovative scope, technology transfers we obtained from national and international business partnerships, internalizing academic and scientific solution approach delivered by academics who are expert in their field and the implementation of the project technical design and planning with the consensus of the whole team constitute the basic activities of our company's technology and innovation management.
Our Technological Experience Documents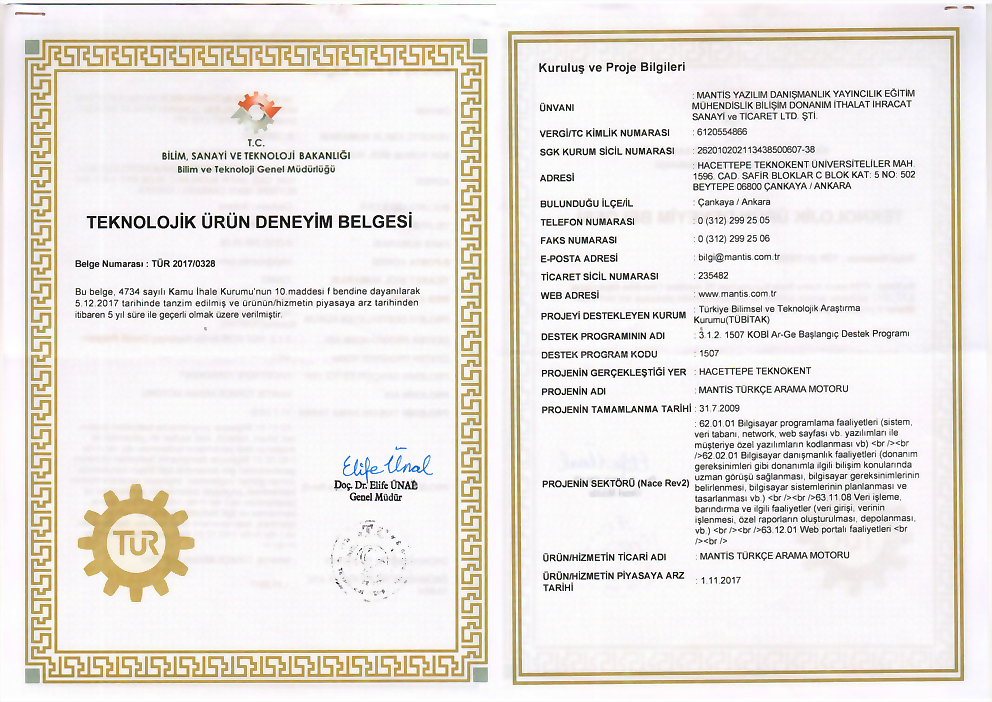 View full size (1.8 MB)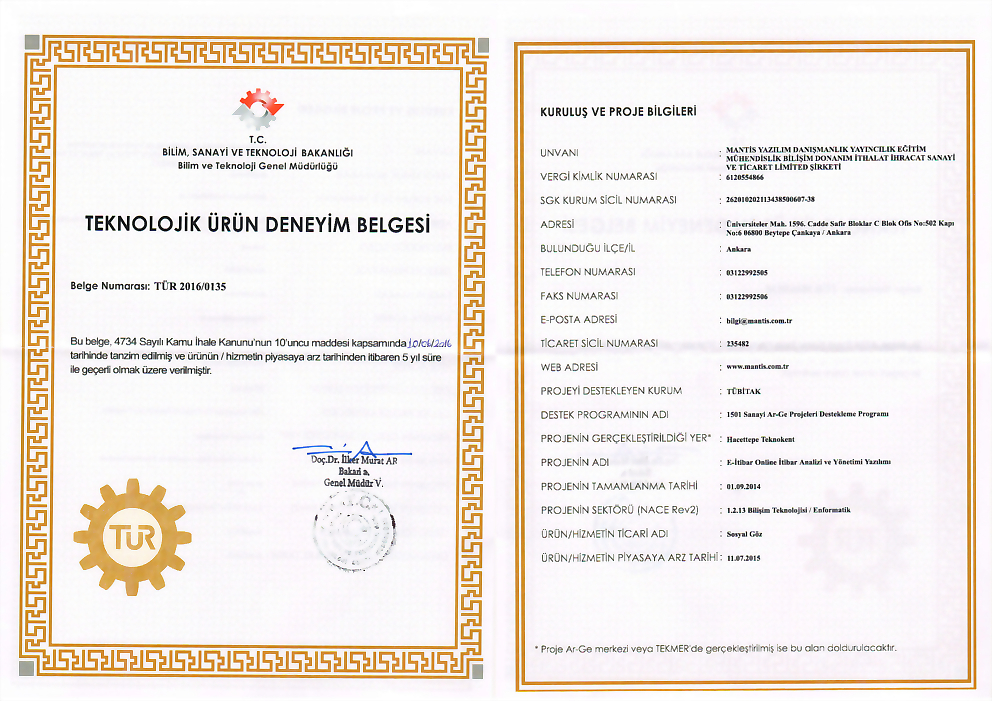 View full size (1.6 MB)